Bill Bloomberg, Owner

When you read reviews about Bill Bloomberg, you'll find Bill Bloomberg's clients consistently mention how much they enjoy working with him and how they appreciate how much harder he worked for them than any agent they worked with before. The hours a day Bill Bloomberg spent in training to become a nationally ranked swimmer forged the work ethic he applies to ensure you achieve your real estate goals.
Bill Bloomberg has an Econ degree from St. Olaf College and studied business at the Carlson School of Management. He is not just a Realtor, his is also a licensed Real Estate Broker. Since 2004, he has sold over $100 million in properties and conducted over 200 transactions.
You work directly with who utilizes his knowledge and experience in the Minnetonka and Eden Prairie area market throughout the entire process to ensure that every decision is optimized to deliver you maximum results.
The Red Carpet Treatment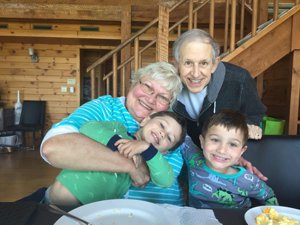 You will receive services many brokerages reserve for high-end homes including professional staging, professional photography, and 3-D virtual tours. As a result, your property receives more clicks, showings, offers and ultimately a higher price.
Advanced Technology And Systems Expert
Over 98% of the buyers use the internet to find a home. Rest assured your home will receive maximum exposure. It will appear on over 1000 websites including one of the most advanced websites in the country that Bill Bloomberg built to specifically target buyers in your market. In fact, when a buyer registers on www.minnetonkalistngs.com from anywhere in the world to look at your home, Bill and the buyer receive an instant text message so that they can connect immediately. That is platinum service.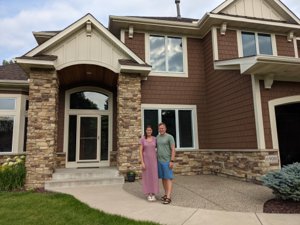 Bill Bloomberg also proactively utilizes reverse prospecting to the customers of all 20,000 Realtors in the Multiple Listing Service who have buyers searching for homes like yours. Bill Bloomberg emails, calls, and texts agents whose clients have indicated that they love your home.
Can't find a house you like on the MLS? Each year Bill Bloomberg finds homes for buyers by networking with colleges, mailing letters, calling homeowners, and knocking on doors.
Buyers And Sellers Trust Bill Bloomberg
A home is one of the most valuable assets you will ever buy or sell. Working with a Realtor you can trust is paramount. Bill Bloomberg is one of the few Realtors who will always place your best interests before his.

Bill is 100% loyal to you. He will never represent the buyer and seller in the same transaction (dual agency). If no other agent is involved, you save half the commission.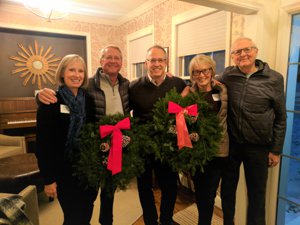 Bill Bloomberg lists your home on over a thousand search engines and works with tens of thousands of agents from every brokerage so you get the best price and terms. Many brokerages and real estate groups post homes internally first to try collect the buyer and seller commissions before listing it on the MLS where you will receive more interest and better offers.
Most Realtors charge commissions on money refunded to buyers to cover closing costs or repairs which nevertheless is still included in the purchase price. Bill Bloomberg's fee is based only what you are paid.
A seller of a $500,000 home can save $17,900*
*No hidden fees=$900. No broker admin fees=$1000. .5% less than the standard 6% fee=$2500. No dual agency=$13,500
Bill Bloomberg Real Estate Broker
Sold 200+ properties worth $100+ million
Owner/Broker of Bloomberg Real Estate since 2010
Realtor of the Year in his first year in 2007
Member of Minneapolis Area Association of Realtors
Member of Minnesota Association of Realtors
Member of National Association of Realtors
Top Producer Group Certified Marketing Expert
Certified New Home Specialist
Residential Construction Certified
E-Pro Certified
Economics major from St Olaf College
Attended Carlson School of Management for 2 years
Lived in the metro area since 1990 and Eden Prairie since 2004
Husband and father of two daughters